HAS-TEE


Your friendly partner for exclusive tea enjoyment.
Sri Lanka, formerly "Ceylon" is an island nation south of India in the Indian Ocean. Ceylon tea convinces worldwide with its unique taste, aroma and smell. We as "HAS-TEE" attach great importance to convince our customers with different brands and products. For this purpose we use only high quality Ceylon tea and aroma-sealed packaging for maximum protection of our products and quality. We have made it our goal to offer our customers the most exclusive tea varieties from the different Ceylon tea growing areas – low, mid and high grown, which also give the tea its special scent and aroma and are carefully harvested by hand.
The trust and satisfaction of our customers has been the indispensable goal of our company for many years. With this conviction, the production plans are continued in accordance with the quality requirements and offered under the umbrella brand "HAS-TEE". With these values and principles, the continuous and sustainable development of our company is always in the first place. We thank you for your interest in our brands and our company.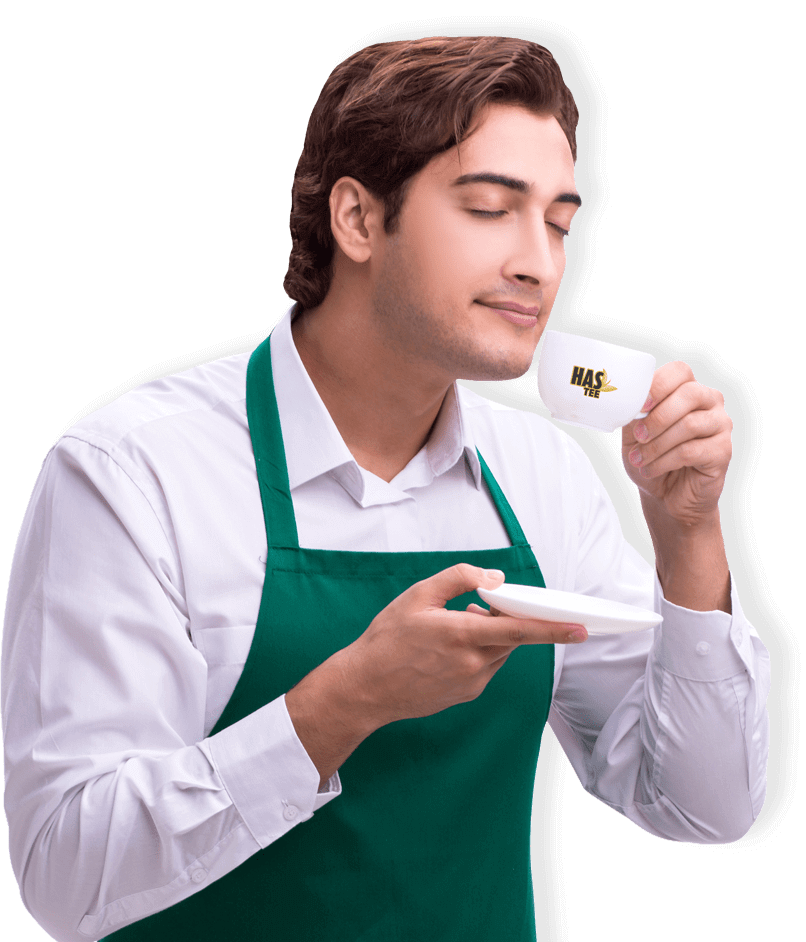 Finest tea flavor


for more than 30 years.
Our company was founded in 1994 and is engaged in tea wholesale. Our main focus is the production of various teas and their marketing. With our headquarters in Berlin, we are represented throughout Europe in wholesale and retail with our own brands.
Our versatile assortment consists of exclusive green and black teas as well as flavored black, green, fruit, herbal, rooibos teas. In addition, we have years of experience in private labeling and offer this to large customers. The reliability as well as the flexibility towards our domestic and foreign partners is always our ambition.